Products
Efficient and Innovating Heating Solutions for Your Company
Our Solutions. Our World. Your Efficiency!
Thanks to our two heating technologies, we can find the right solutions for your tasks. Our control device impress with an intuitive and simple design, remote control and updates as well as upgrades over-the-air. The light construction of our suitcase enables mobile and secure use. In addition to our standard products, msquare offers customer-oriented development and production.
With our FlexIn Heat-Technology for inductive heating , we are giving you a world first with which you can generate heat precisely and efficiently without contact. Our induction coils are flexible and can be scaled to any size as well as draped over multiple curved surfaces.
In addition to our induction coils, the heating elements for resistance heating can be customer-specific and in large quantities. The optional integration of temperature sensors means that no additional measurement technology is required to control the heating elements.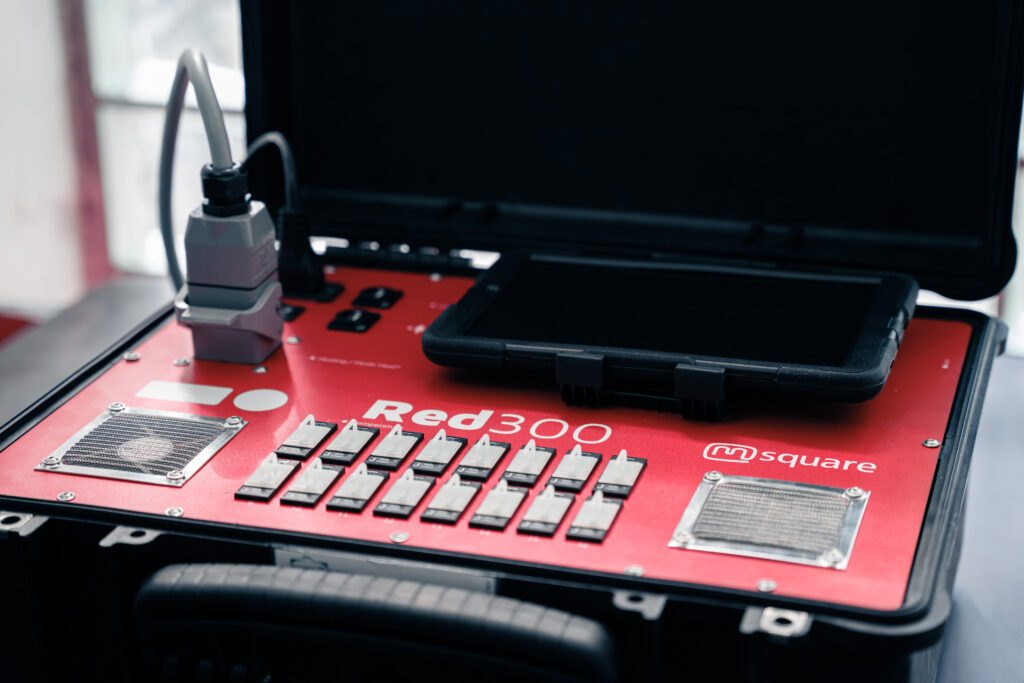 Flexible, contactless and precise heating at high rates are the key elements of the FlexInHeat® technology. Our control device Red300 enables you to apply all these advantages to solve your heating tasks.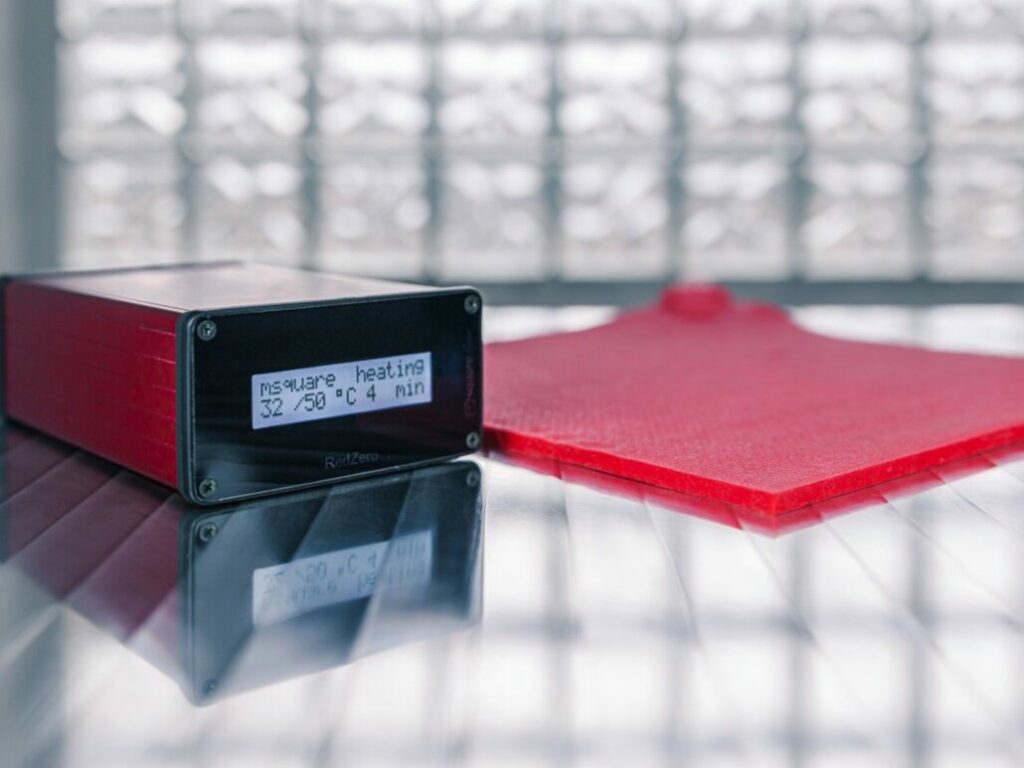 RedZero
RedZero is a smart control device to operate resistance heating blankets. Due to its compact design, this control unit is perfectly suited for the in-field repair of composite structures.
The RedZero can be monitored remotely using its own WLAN via an intuitive graphical user interface. Using an app, the heating cycle can be set and adjusted as well as saved data can be downloaded using any mobile device (smartphone, tablet, laptop). The RedZero is the perfect addition for simple heating processes.
Our resistance heating blanketsconsist of a thin heating wire attached to a flexible carrier material. In a further production step, the heating elements produced in this way can be integrated in silicone or a textile protective cover.
In order to be able to control the resistance heating blankets, temperature sensors and temperature guards can are optionally installed.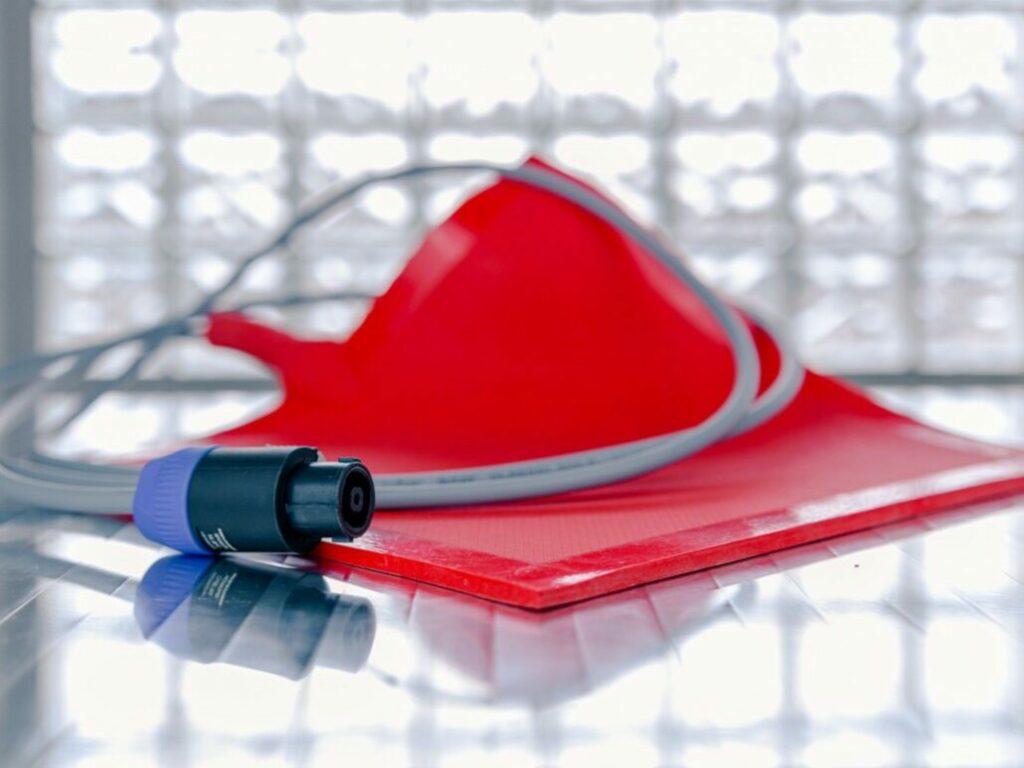 Induction Blankets
The FlexIn Heat technology uses flexible induction coils to generate an electromagnetic field and thus to heat electrically conductive components. Our induction coils are manufactured in a patented process and can be scaled to any size.
The induction coil can also be integrated in silicone or a textile protective cover in a second production step. In addition to contactless heating, the induction coils offer the possibility of precise local heating.
The highlight of our RedAir is that it can carry out repairs in recirculation mode. In plain language, this means that the air, which can be up to 200°C hot, is fed back into the RedAir after it has been able to act on the composite component in combination with epoxy resins. What then happens is as simple as it is ingenious.
The air is fed in, heated again and then discharged. This not only saves time and money, but is also more effective and sustainable due to better airflow. This sounds too good to be true, but it is not.