Products
Efficient and innovative heating processes – solutions for your business.
Our Solutions. Our World. Your Efficiency!
Based on our three heating technologies, we offer you the right products for your challenge – no matter how individual your problem is, we promise! Our controller systems impress with intuitive and simple control, remote operation as well as updates and upgrades over-the-air. Data logging is also an important feature that can make your process more efficient. We have chosen a lightweight design for our case solutions, so that you can work mobile and safe at any time.
In addition to the standard systems, we also offer customized solutions in any size and quantity. For this purpose, we develop solutions specifically tailored to your requirements and manufacture them in our Production 4.0. As already mentioned, no matter how individual your problem is, we have the solution.
With our FlexIn Heat technology for inductive heating, we provide you with a world first that allows you to generate heat contact-free, precisely and efficiently. The flexible induction coils are scalable in size and perform perfectly even on multi-curved surfaces
RedZero
Small but mighty. Our compact and smart control unit RedZero is used in the operation of resistance heating blankets and convinces with its handy design. In addition, it is the proud owner of a TÜV certification and is also UL-approved. As a faithful companion, it is ideal for on-site repairs of composite components, as it can be remotely monitored via its own WLAN and graphical user interface. With the accompanying app, you can set, adjust, and of course download your heating cycle data for quality assurance from any mobile device.
Sounds almost too simple, doesn't it?
Unique and special. Our silicone resistance heating blankets perform first class due to their flexibility and are not easy to break down.
Induction Blankets
FlexIn Heat technology uses flexible induction coils, which are manufactured in an innovative process and can be scaled to any size. In this way, an electromagnetic field can be generated to heat electrically conductive components. This allows you to reach 400°C in a few minutes and to heat your desired surface precisely and homogeneously.
In addition,
FlexIn Heat technology is the proud owner of a patent. Sounds exciting, doesn't it?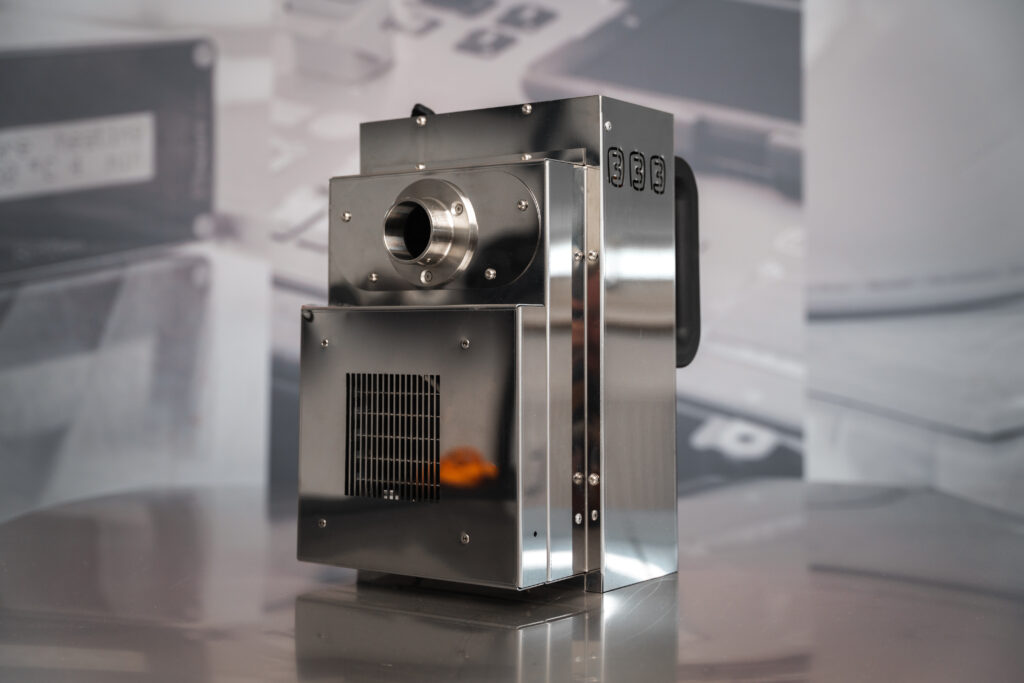 The highlight of our RedAir is that it can carry out repairs in recirculation mode. In plain language, this means that the air, which can be up to 200°C hot, is fed back into the RedAir after it has been able to act on the composite component in combination with epoxy resins. What then happens is as simple as it is ingenious.
The air is fed in, heated again and then discharged. This not only saves time and money, but is also more effective and sustainable due to better airflow. This sounds too good to be true, but it is not.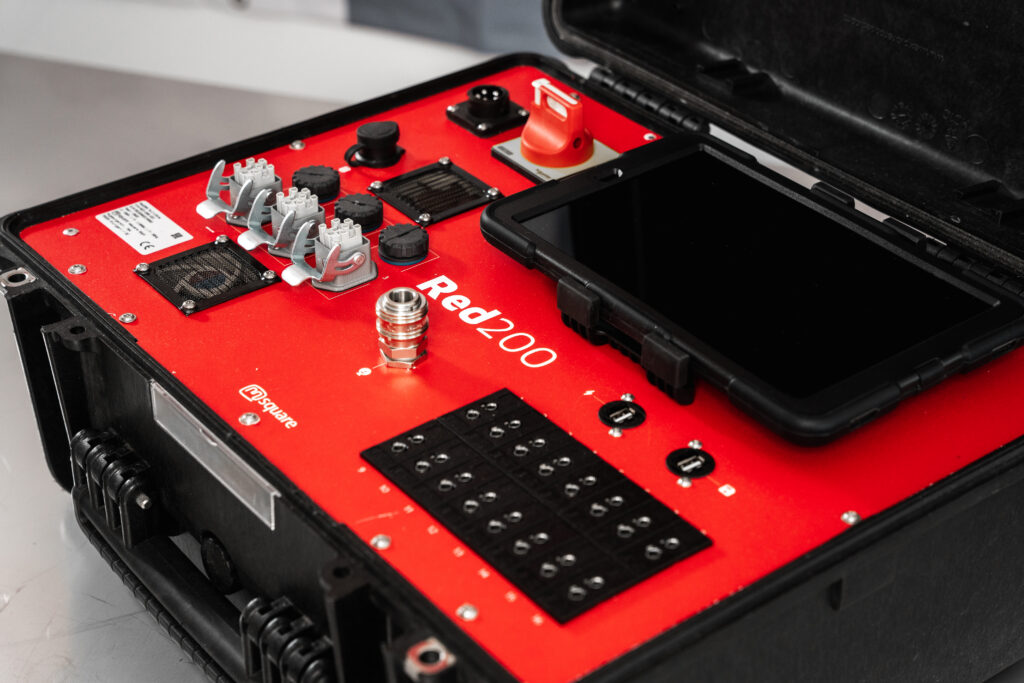 Red200
The Red200 is a multi-zone hot bonder that allows you to control up to three heating elements simultaneously and independently. You have the possibility to decide which heating elements you want to use. Whether you choose only resistance heating mats or a combination of heating mat and our fan heater RedAir, the decision is yours.
The 16 temperature sensors allow you to control based on temperature average, minimum, maximum or specific sensor.
You want precise heating with high heating rates? Then the Red300 is the right choice for you. In combination with the FlexIn Heat technology, you can solve any heating task flexibly and contact-free with the Red300 heating controller. The Red300 can also easily handle mobile out-of-autoclave repairs for composites and high-performance thermoplastics.