Precise and reliable- Your Red300
The Red300 is a mobile induction hot bonder that, in combination with the unique FlexIn Heat induction heating blanket, homogeneously distributes the desired heat to complex component surfaces and can reach temperatures of up to 400 degrees celsius. YES, it is really a novelty on the market!
With the 16 thermocouples, you can control the desired temperature based on the average, minimum, maximum or specific sensor.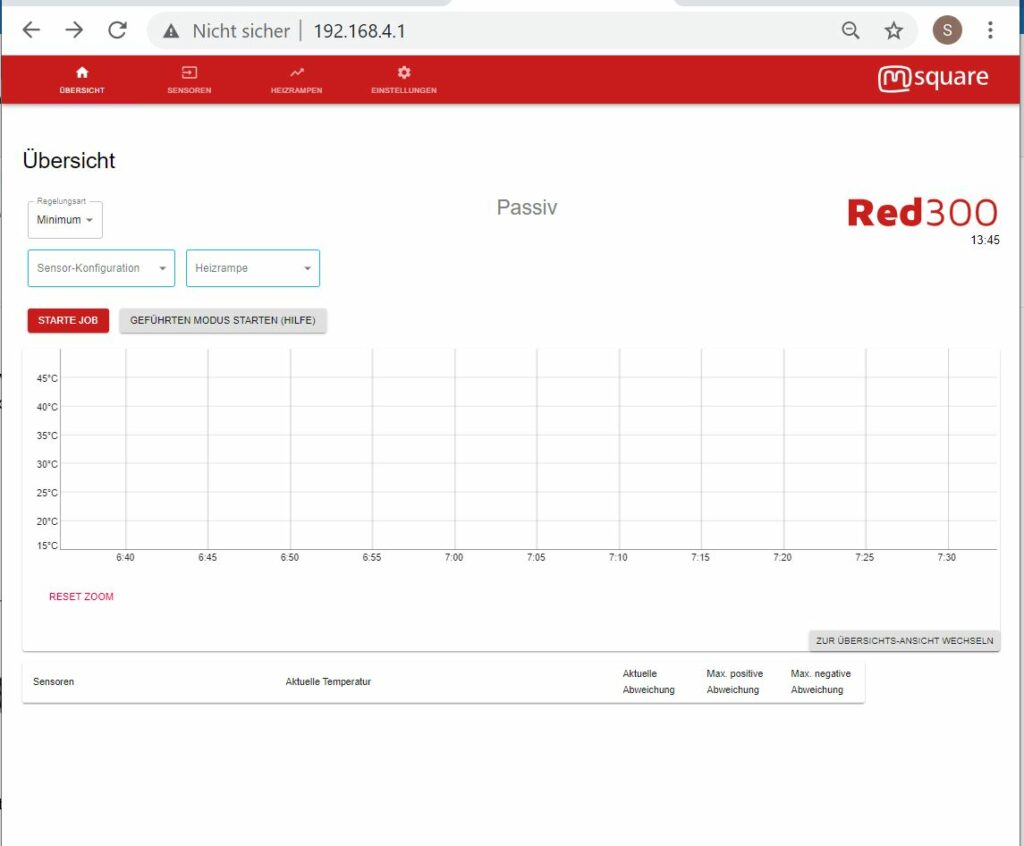 Documented quality
Of course, like all other msquare heating controllers, you have the option of controlling and monitoring the Red300 conveniently from a distance via a tablet, smartphone or laptop. You simply set the desired heating ramps via the easyHeat software and save them for later processes. All steps are digital and automated.
Now you can just relax and enjoy your free time.
Our highlight. Your advantage.
Only the desired repair area is heated
Heat sinks are prevented
You can treat several spots at the same time
Make your life easier.
We heat. We solve. We innovate. We make the difference. msquare!