Red200
more than just a suitcase!
Special, powerful, mobile – your Red200 hot bonder
Finally the time has come! We can hardly wait and want to introduce you immediately to our new highlight – the Hot Bonder Red200!
The Red200 is a multi-zone heating controller with which you can operate up to three heating elements simultaneously and independently. It was developed especially for your high demands and convinces with its unique functionality. You have the possibility to decide which heating elements you want to use. Whether you choose only resistance heating mats or a combination of heating mat and our fan heater RedAir, the decision is entirely yours.
The 16 temperature sensors allow you to control based on temperature average, minimum, maximum or specific sensor. No matter how demanding your heating solution may be, you are in control of your desired temperature at all times.
Just smart.
An integrated USB port allows you to easily save your digitally recorded data. In addition, with the easyHeat software you can control your heating process remotely via the internal WLAN.
Your advantage: You can connect to the Red200 Hot Bonder from different locations in the workshop or from the office with your smartphone, laptop or tablet and monitor or adjust the heating process. With a range of up to 120m, it's easy! Even the creation of multi-level heating ramps is no trick with our easyHeat software. Create and save once, use later for other heating processes.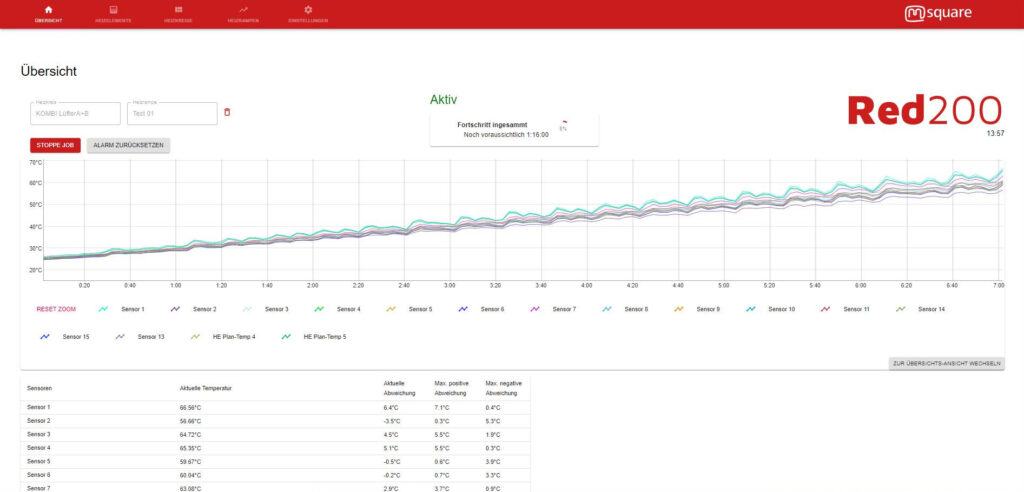 Make your life easier.
We heat. We solve. We innovate. We make the difference. msquare!