RedZero
Your TÜV & NRTL certified heating controller for high demands
Smart, compact, unique – Your RedZero
With the RedZero we offer you highest performance for your in-field applications e.g. for rotor blade repair or other composite repairs.
Heating processes in the age of digitalization
Your RedZero can do even more, after all, you are now ready to face the age of digitalization. You can expect a user-friendly, intuitive and wireless operation. And even TÜV tested!
From a distance of up to 120m you can conveniently set your desired heating cycle, as well as the automatic documentation creation via your smart device and retrieve it at any time. Through the live tracking of the temperature curve in an active diagram, you are constantly up to date. After the heating process, simply download the log file and upload it to msquare-Insights and your report is available as a form.
Of course you have the possibility to adjust the individual parameters and the whole form to your needs.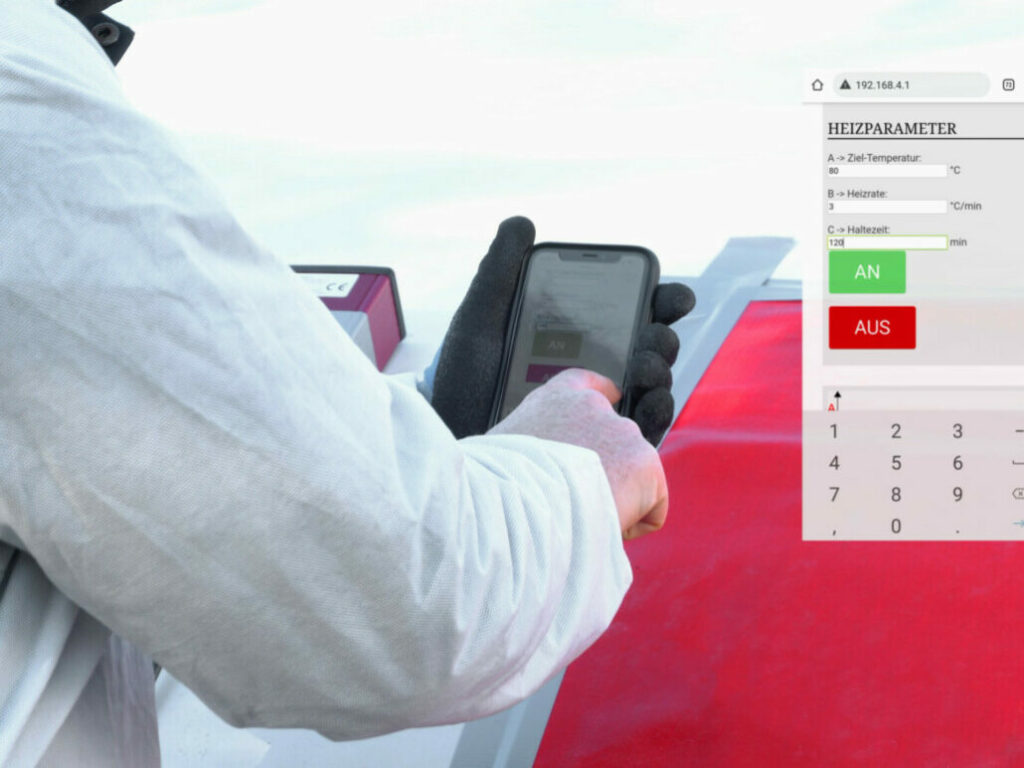 Make your life simpler.
We heat. We solve. We innovate. We make the difference. msquare!