About Us
Many Ideas. Innovative Technologies. One Team.
Our Mission
Innovative heating technology is the main driver of the msquare company. With the patented FlexIn Heat®technology and the intuitive controller units every heating process can be optimized within no time.
Our Strength
Our flexible induction technology transfers a great amount of energy. The induction blankets are patented and protected by copyrights and built the perfect duo together with our controller units.
Our Way
Every challenge helps us to improve and with the adaptable hard- and software solutions we will find an innovative way for any heating problem.
Our History
Everything started at the German Aerospace Center (DLR e.V.) in Stuttgart. Working on the problem how to apply a high temperature in a short amount of time on a composite surface, Markus Kaden came up with the FlexInHeat®Technology – the first patent was filed.
After a lot of development work and parameter studies the first mobile repair unit was created in 2017. For their work with the FlexIn Heat technology and their economic approach towards potential customers the founder's scholarship "Helmholtz Enterprise" was granted to Markus Kaden and Marvin Schneider.
In 2018 the msquare GmbH was founded and first products were sold.
The "Horst-Rauck" was granted by the GvF (Gesellschaft von Freunden des DLR e.V.) to Markus Kaden and Marvin Schneider in 2018.
In 2019 msquare entered the Airbus BizLab-Accelerator to adapt the technology for aerospace production processes.
In 2020 msquare moved into a new space in order to increase the production capacity.With the help of our investors and partners msquare will redefine the market of innovative heating technology.
A close relation to our customer and a great interest in new technology are our driver.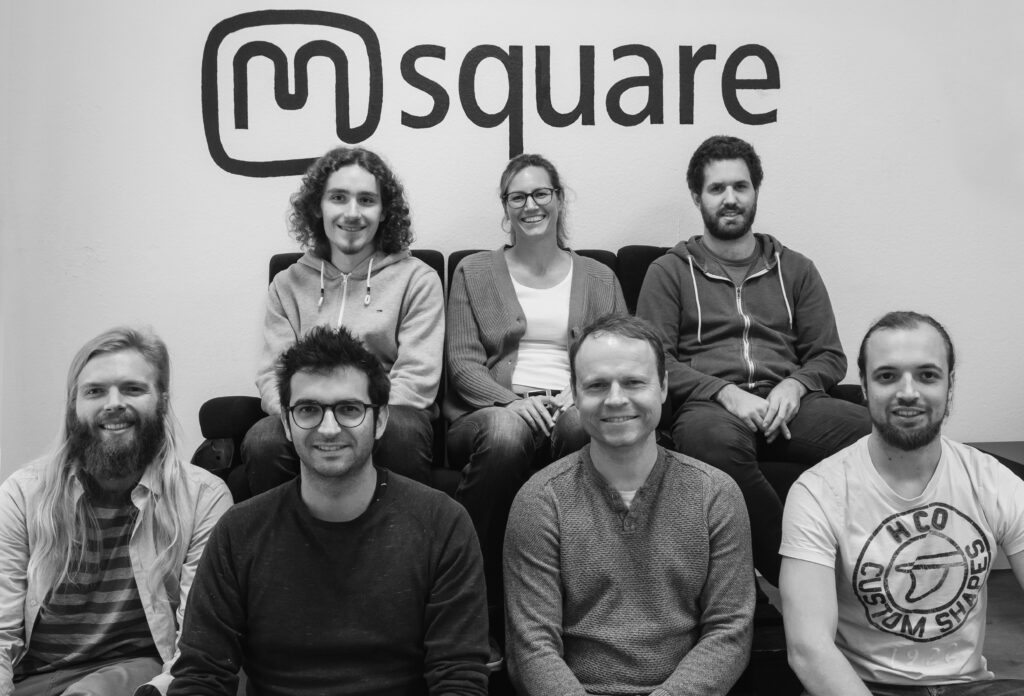 One Team – Many Options
The msquare team holds many different skills that complements each other.From circuit design to software engineering and industrial stitching we join each strength to deliver excellent work.
Our young and motivated crew is happy to be challenged with interesting heating problems and will find a solution to almost any problem.
If you want to be part of our team feel free to get in touch with us.
The msquare Promise
Innovative technology stands in the focus of the young company. We develop our products in close relation to our customers and partners. As a reliable partner msquare delivers fast and straightforward always trying to get the best output for the considered heating problem.
Constant research and development projects directly optimize our products and also give new insights and knowledge about the technology. Our customer also benefit from these progressions. A close cooperation with our business partners complements our own competencies.