RedAir
…more than just hot air.
The RedAir – More than just hot air…
and we don't just say it, we mean it.
Get ready for our newest product addition: Hello RedAir and hello launch video. In less than 1 1/2 minutes, here's everything you need to know about the creation, challenges and use of our latest achievement. What are you waiting for? Roll the film!
The first fan heater with circulating air!
When you read the word "convection", you immediately think of an oven. You're not wrong, by the way, because the heating principle of the RedAir is the same.
We don't want to make a perfect cheesecake, but we do want to conjure up a perfectly repaired composite component with epoxy resin from the imaginary oven. It doesn't taste very good, but it still puts a smile on our faces every time.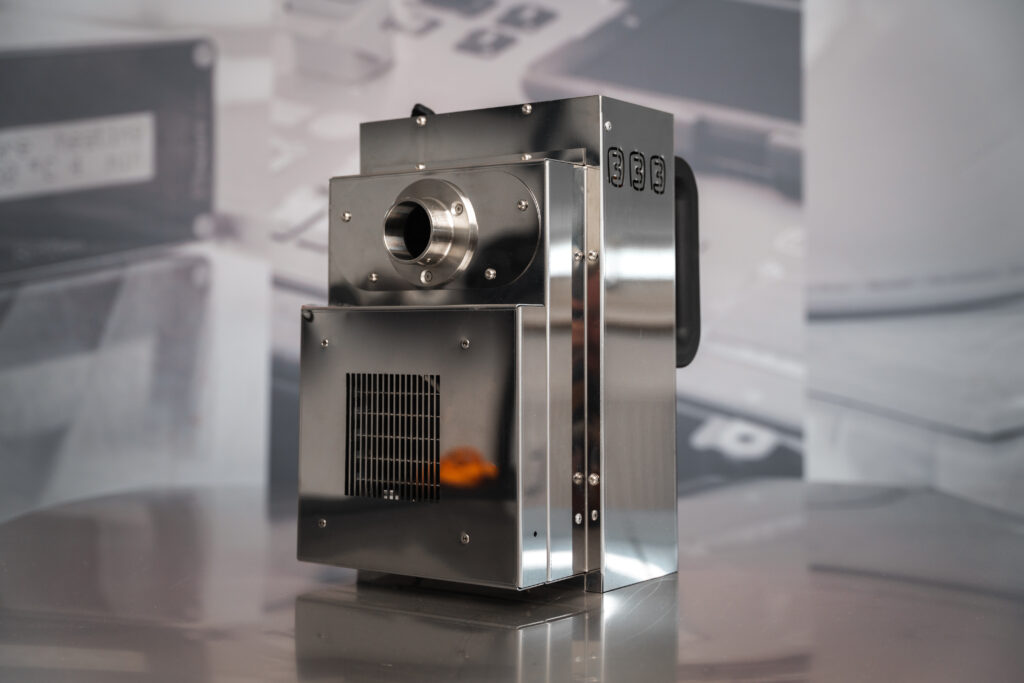 The highlight of our RedAir is that it can carry out repairs in recirculation mode. In plain language, this means that the air, which can be up to 200°C hot, is fed back into the RedAir after it has been able to act on the composite component in combination with epoxy resins. What then happens is as simple as it is ingenious.
The air is fed in, heated again and then discharged. This not only saves time and money, but is also more effective and sustainable due to better airflow. This sounds too good to be true, but it is not.
Long speech, short sense. Welcome to msquare.
A RedAir to fall in love with!
Since we know that you are as interested in our latest achievement as we are, we have packed all the facts about the RedAir on one page. Have fun!
Make your life easier.
We heat. We solve. We innovate. We make the difference. msquare!